Ohio River Sweep 2023
Ohio River Sweep 2023 in Parkersburg
Join us for the Ohio River Sweep 2023 Litter Clean-Up Event on Saturday, August 26th, and play a part in preserving the beauty of our riverbanks! Dive into this meaningful experience from 8:30am-12pm at Point Park, 113 Ann St., Parkersburg, WV, 26101. Early birds can check in at 7:30am at the Amphitheater to get a head start. Ensure you're prepared for the day by dressing according to the weather, lathering up with sunscreen, and bringing along your reusable water bottle. Don't stress over supplies; we've got you covered with gloves, trash bags, and special volunteer T-shirts. Should Mother Nature not be on our side, fret not! Our Rain Date is set for September 2nd. After a morning of hard work and dedication, all volunteers are invited to gather at the Amphitheater at 12pm for a light lunch as a token of our appreciation. Let's come together to keep our river clean and our community proud!
For more information, contact Wood County Solid Waste Authority at 304-424-1873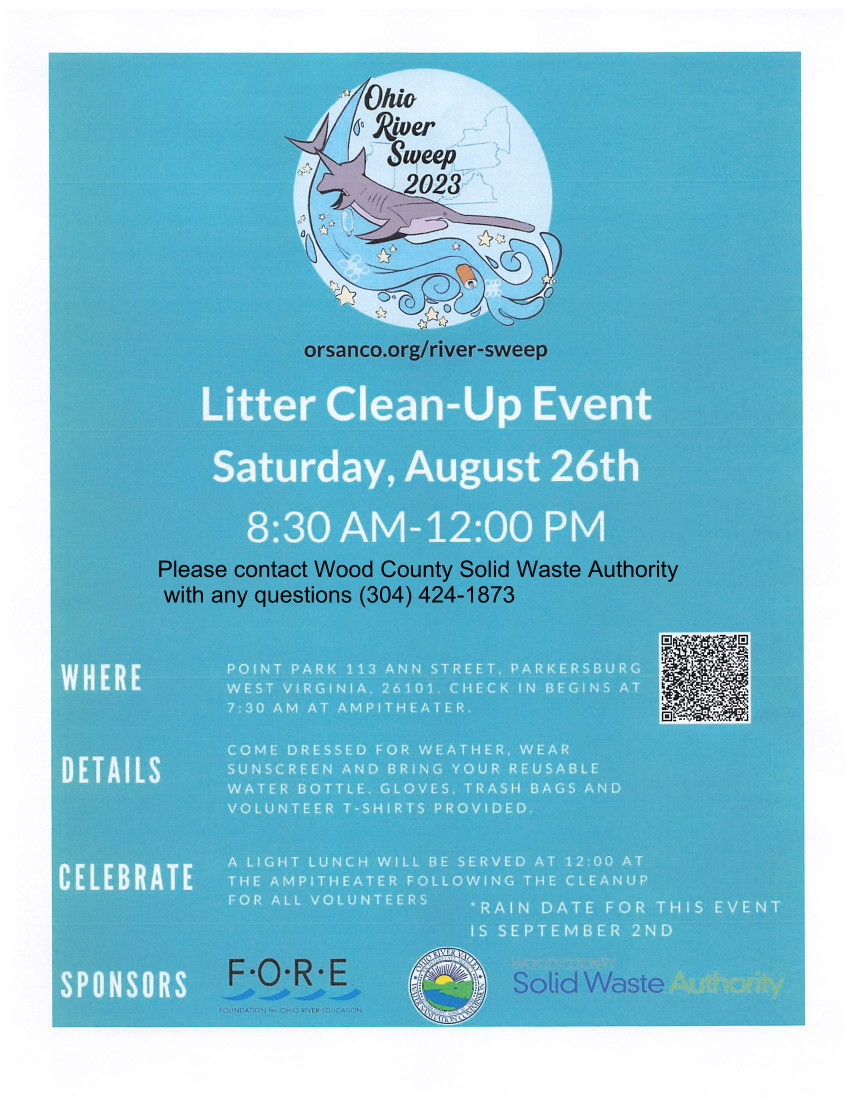 Click here to learn more about our Litter Clean-Up Event.